POINT integration
About POINT
Meet POINT, the new all-in-one volunteer management platform. Finally there's a ✨ modern, 💪 powerful and ⏲️ easy-to-use volunteer system…that volunteers actually like.
We give kick-butt, free tech to nonprofits so you can grow your volunteer programs. Whether you're a local nonprofit or a large national organization, POINT is the easiest way to manage, engage, and mobilize your people power.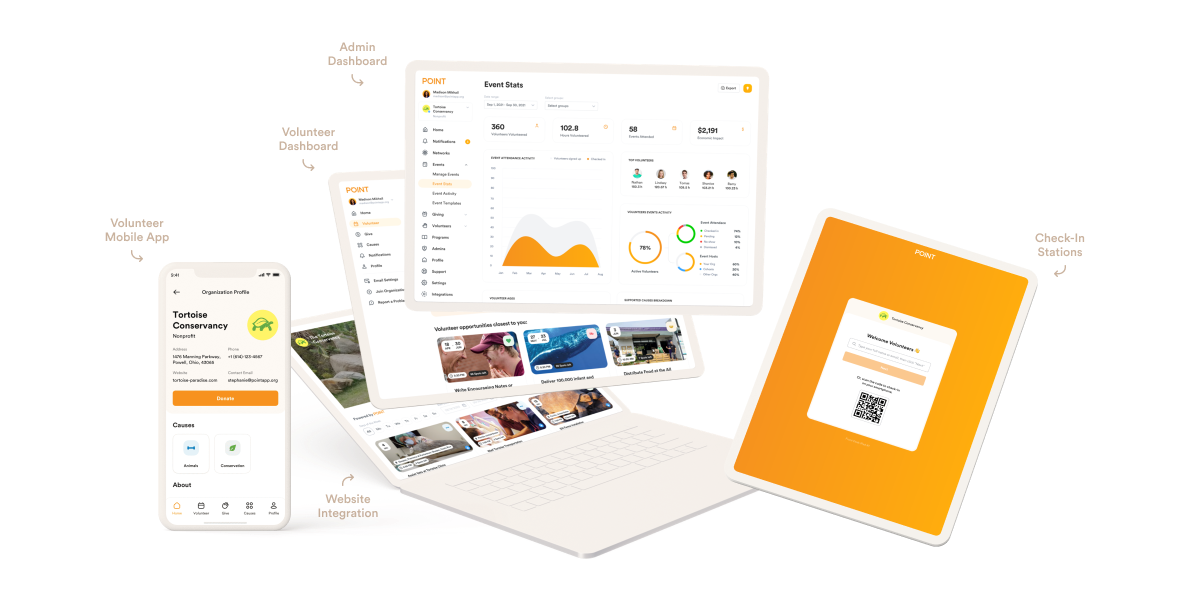 POINT features
POINT's tools include:
Admin dashboard (for unlimited admins)
Volunteer hub, iOS and android app (for unlimited volunteers)
Nonprofits can access extra features—like program management, ongoing events, award-winning priority support, background checks, waivers and document storage and more—with our affordable POINT Pro plan.
See why thousands of nonprofits use POINT by signing up for your free account.